We've found all of our favorite gigs through Workamper News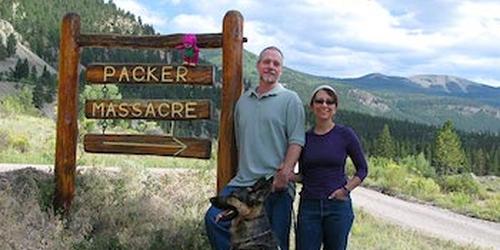 We've found all of our favorite gigs through Workamper News, but the one story I like to tell people is regarding our Awesome Applicants Resume. Our online resume has landed us various "surprise" job offers over the years. Rene once got a phone call out of the blue from a campground owner of various parks. He said you guys look great, I want you to come work with me, 2 days a week - you'd be my special projects team. And it was one of those great jobs. We worked at an RV park but we didn't do one of the "typical" RV park jobs. And it was because he found our resume at Workamper.com
- Workamper Jim N.
It's been interesting watching the evolution of Workamping through the years and the number of people who know about it now. There's a lot of info out there about Workamping and how to get a job and places to look for them…but one thing that makes Workamper News stand out is the support that's there.
When you get a job or even an interview through an advertiser at Workamper News - there's this expectation and there's already a relationship there. You have this Employer who understands the value of Workamper News, and you do too.
I've looked at jobs various other ways and none of them have matched what we've found through Workamper News.
- Workamper Rene A. - liveworkdream.com
Members since 2007

June 2, 2023
Calling All Workampers!
Introducing the newest Featured...
Read more


Workamping Q&A #14 - Your Questions Answered
February 23, 2023

January 18, 2021
I have been dreaming of living full-time in an RV, traveling the...
Read more